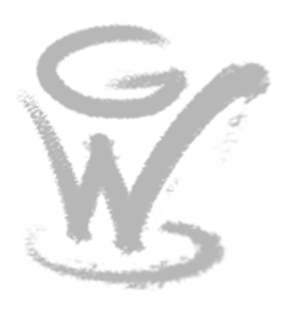 Imaginative Realism Painter and Sculptor
Currently living in Denver, CO
Artist Statement
I strive to create a silent emotional communication with my artwork that reveals our unspoken inner worlds. My intent is to show that we are not as emotionally isolated as we may believe. We share the same emotional evolutionary path to self awareness.
Self taught painter and sculptor. Born in Rockledge Florida, my interest in art started at an early age, and I have maintained that passion throughout my life. Though I wasn't exposed to much art during my youth, growing up in random small rural towns in Florida and New Hampshire, I was still lured in by feeling of expressing my inner emotional state through drawing. While I was young, my family moved almost every year, which meant I was perpetually the new kid, and always felt like an outsider within school, and unfortunately at home as well. Drawing was my place of refuge. Eventually, it became my identity as well.
When I was teenager it was all based on comic books and cartoons inspired by the raw illustration styles of the early '90s like The Simpsons, Ren & Stimpy, and Teenage Mutant Ninja Turtles or comic books with the narrative illustration styles of Frank Miller's work with Sin City, Sam Keith's The Maxx, David Lapham's Stray Bullets and many more.
Oil painting didn't come into my life until my senior year of high school, in an art class in Ocala Florida. I became friends with a classmate and surrealist painter. The entire medium fascinated me and I became consumed with learning how to paint. I visited every museum and gallery in Central Florida that I could find. Visited libraries to browse through books about famous painters. Loitered in Barnes & Noble flipping through art magazines. Gustav Klimt, Francisco Goya, Rene Magritte, Edward Hopper, Salvador Dali, Jean-Michel Basquiat, and Thomas Hart Benton, all became teachers, inspiring me through their unique vibrant forms of expression. Exploring museums has been a life long interest and this peaked while I was living in Brooklyn, NY. The artwork I saw there inspired me to transition into a more realistic representative style of painting.
Over the past eleven years I have lived in Denver. It is where my son was born, and where I have been building up my paintings, showing with a few galleries, and painting a few murals along the way. In 2021 I started sculpting and I am excited about integrating this into my art shows. My studio space is The Temple in Denver's RINO Art District.
Contests & Awards
2022 - one of the 50 finalists in Beautiful Bizarre's International Traditional Art Prize
2007 – Pedestrian Projects – Jacksonville, FL – Regional Juried Show (2nd Place)
Exhibition History
01/2021 - Valkarie Gallery - Chinese New Year Invitational - Lakewood, CO - Group Show
09/2020 - Valkarie Gallery - Lakewood, CO - Featured Artist
01/2020 - Valkarie Gallery - Chinese New Year Invitational - Lakewood, CO - Group Show
12/2019 - ASLD - The Future is Feminine - Denver, CO - Group Show
11/2019 - Helikon Gallery - All Good Things - Denver, CO - Group Show
08/2019 – Spectra Art Space – For the Record – Denver, CO – Group Show
12/2018 - Helikon Gallery - Tiny Treasures - Denver, CO - Group Show
10/2018 - Red Wolf Gallery - Denver, CO - Group Show
07/2018 - Helikon Gallery - Hometown Heroes - Denver, CO - Group Show
10/2017 – Spectra Art Space – For the Record – Denver, CO – Group Show
01/2017 – Spectra Art Space – Budding Artists – Denver, CO – Group Show
12/2016 – The Vault Art Studio – Sweet Dreams – Denver, CO – Group Show
10/2016 – The Vault Art Studio – Cannaball & Tiny Art Show – Denver, CO – Group Show
07/2016 – House of Cannabis Art Space – Denver, CO – Group Show
11/2014 – Helikon Gallery – Denver, CO – "Volume" – Group Show
08/2011 – Next Gallery – Denver, CO – "Heat" – Group Show
08/2011 – Spark Gallery, Inc. – Denver, CO – Group Show
02/2010 – Avondale Artworks – Jacksonville, FL – Group Show
Education:
Florida State College at Jacksonville - 2009
Degree in Graphic Design / Digital Media